Microdosing with Psilocybin on my thru-hike attempt of the Pacific Crest Trail was a subtly fantastic addition to an already humbling experience.
After leaving my career and battling melancholy/depression most of my adult life, some mental restoration was needed. I wanted to see what would happen when you combined the two healing methods of extended time in nature and psilocybin.
Depending on the dosage, benefits included mood enhancement, small but important energy boosts, enhanced tranquility, subtle euphoria, more vibrant colors and sounds, and a connectedness to the natural environment.
I can already hear some peoples eyes rolling back into their heads, switching off immediately at such "woo-woo" ideas.
I hear your skepticism.
I feel your cynicism.
But I ask that you shelve your revulsion, just for a moment.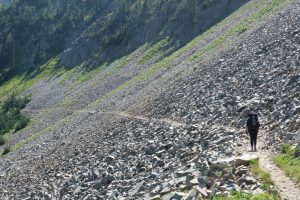 What Is Microdosing?
There is no official dosage recommendation nor definition for what microdosing is.  However, it is generally agreed upon that it is the practice of taking a sub-perceptible or sub-hallucinogenic amount of a psychedelic (typically psilocybin or LSD).  What amount that actually is depends on the person and the potency.
In my case, I took 0.3 grams of psilocybin and my regimen was 5 days on, 2 days off.
Most days the effects were sub-perceptible.  But on a few rare occasions, I breached the surface of perceptibility by taking another dose.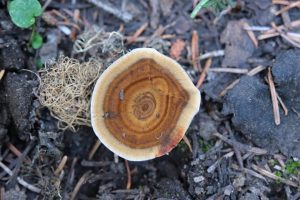 What Did Microdosing Do For Me?
After months on trail, I was quantifiably less depressed and anxious.  My outlook on life was more positive and I was more enthusiastic about being around people again.
How much of that can actually be attributed to microdosing vs. time in nature?  No idea – impossible to say.
It's likely that the same end results could have been realized without microdosing.  Forest-bathing, a topic I previously covered, has been scientifically proven to reduce a variety of stressors such as depression, anxiety, and lethargy.
Regardless, I enjoyed microdosing on my thru-hike.  It enhanced my experience and I would do it again.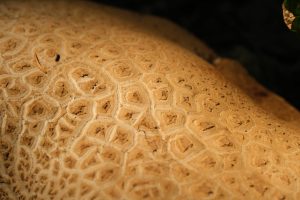 Objections to Microdosing
Some people may ask:  "Why microdose at all?  Why alter your state of consciousness?  What not just enjoy the trail for what it is?  Why not a macrodose?  Isn't it dangerous?  How do you know it's not a placebo effect?"
All fair questions and here are my responses:
Why microdose?

You don't need to
The experience of hiking the PCT is magical on its own
However, I wanted to self-experiment with two inputs that I value greatly; hiking through nature and psilocybin
Why not a macrodose?

Tripping face and hiking 20 miles a day are not congruent
If you've ever had a heavy psychedelic experience, you know it's called a trip for a reason.  It's already a tiring adventure without stacking on the responsibility of long, exhausting days of hiking through the wild, filtering water, eating, and staying out of trouble
Getting hurt deep in the backcountry is always a possibility.  There's no need to heighten that likelihood with a state of mind that is not fully on this plane
Isn't it dangerous?

Macrodosing is more dangerous than microdosing (see above bullet points)
Although rare, heavy doses are also more likely to leave people untethered from reality – always a bad situation but worse when you're exposed to the elements out in the wild
There is some theoretical evidence that prolonged and repeated microdosing can cause valvular heart disease (VHD).
The theoretical evidence points to other medications with a strong affinity for binding to the serotonin 2B receptors (like psilocybin & LSD).  These medications have been shown to cause VHD.
So while not yet directly provable, theoretically, there is concern for microdosing's long-term effects on the heart and its valves
How do you know it's not just a placebo effect?

I don't.  It very well could be a placebo
But a placebo is still an effect
There are microdosing studies that show placebo effects in a number of patients.  However, dosages and frequency were varied across studies
With that said, there are studies showing that some people are more responsive to microdosing than others – so it does exist and it does work for some, although perhaps not as overtly as some claim
Admittedly, more studies of hallucinogens are needed so we can gain a deeper understanding of best practices, side-effects, and benefits.  Thankfully, we are living in an incredibly exciting time with more and more funding being funneled to what is showing to be a promising reemergence of deeply impactful compounds.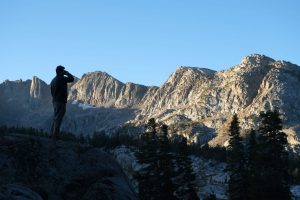 Take Aways
Hiking the Pacific Crest Trail was one of the most magical experiences of my life.  It was a gift that I will treasure to my last days.  Would I have enjoyed it as much without microdosing psilocybin?  Most likely.  But microdosing was part of my adventure and when combined with the therapeutic effects of nature, the outcome was a calming contentedness.  I was happier, more accepting, and more hopeful for what was to come.
Is it something for you to try?  I cannot and will not say but I'm glad I did it and I would do it again.
*7/10/22 Update*
Rootman & Colleagues just published a new paper showing small improvements in mood and mental health of microdosers but highlight the need for additional research.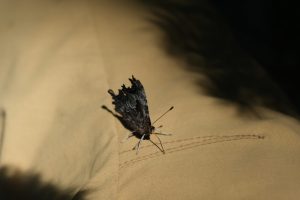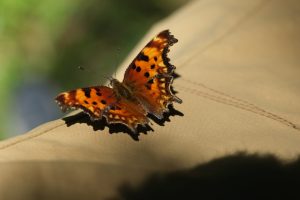 Medical Disclaimer: I am not a doctor nor a medical professional.  These experiences are my own and I am not advocating for people to stop their normal professional mental health regimen nor am I advocating for anyone to take psychedelics.  You are your own person and so are your choices.