Rooftop Tent Camping in the UK is gaining in popularity, and rightfully so...
They're cheaper than a campervan.
They don't require an entire driveway to store.
They provide easier access to the more remote parts of the UK.
Arguably, the most difficult part is choosing a destination. So, we've compiled our Top 10 Rooftop Tent Camping spots to make your decisions easier.
One quick note before we dive into the list…
As you may already know, with the exception of Scotland,
wild camping doesn't really exist in the UK.
Formal campsites, farmer's land with permission, and caravan clubs are your typical options.
We've included links to campsite options,
as well as,
various resources
to create an unforgettable RoofTop Tent holiday!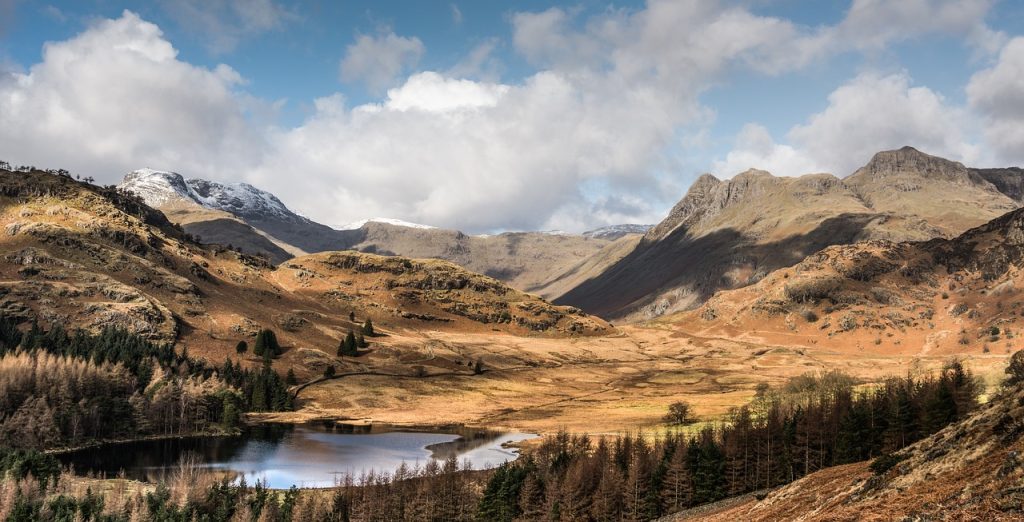 In the northwest of England lies the most famous national park in the UK. Declared a UNESCO World Heritage Site in 2017, The Lake District is known for its deep lakes, craggy peaks, and over 3,000 km of right of way.
With plenty of options for camping and activities to keep you occupied, The Lake District is our top choice. Whether you're taking your family on holiday, looking for a weekend away with your significant other, or just looking to relax in nature with your mates, there's something for everyone:
Hiking
Cycling
Ziplining
Bus Tour
Aquarium
Canyoning
Star gazing
Wildlife Park
Water sports
& Much More!
As this is a world-famous destination,
we highly recommend booking ahead.
You can do that HERE.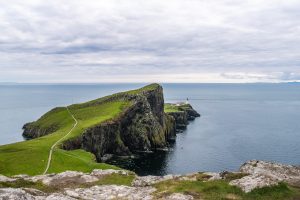 Whales, dolphins, sea eagles, dinosaur fossils, clan castles, UK-shaping history, and world-class hiking and climbing are all here in the Isle of Skye.
The largest of the Inner Hebrides Islands, the Isle of Skye has a little something for everyone:
Fancy a wee dram of whisky?
Looking to climb mountains?

The Cuillin ranges dominate the skyline of Skye and provide some of the most challenging mountain experiences in the UK.

How about a boat trip?

The ocean and lochs are calling – they've got whales, sharks, golden eagles, seals, and more islands to explore
When you're done with all your adventuring, relax in Skye's biggest settlement, Portree, which Condé Nast Traveler voted as one of the "20 most beautiful villages in the UK and Ireland."
Getting to the Isle of Skye is much easier than many of the other isles.
With the Skye Bridge connecting to the mainland, you don't need to fuss with the ferry. Unless, of course, you want to.
Most visitors tend to stray toward the B&Bs, hostels, and hotels, but as a Rooftop Tent Camper, you'll want this list of Isle of Skye Campsites.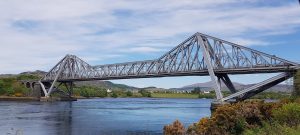 Looking for a little more adventure with your Rooftop Tent? Loch Etive might just be your destination.
Located in Argyll and Bute Council, this area is known as Scotland's Adventure Coast.
As a 30km sea loch, the outgoing tides create a unique tidal rapid known as the Falls of Lora, which has become a mecca for white water rafters and kayakers.
But you don't have to be a total thrill seeker to enjoy this magical piece of Scotland.
While it might be possible to get away with camping in the car park, we don't recommend it.
Here are a few camping options for you to consider.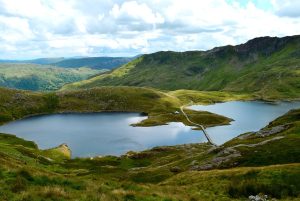 Known as Eryri in Welsh, Snowdonia is the largest national park in Wales. With 9 mountain ranges, 23 miles of coastline, and 36,000 hectares of forest, it's no wonder that 4 million visitors make their way here every year.
Whether you're seeking tranquillity or wrapping yourself in Welsh culture, or a challenging trek to the tops of mountains, Snowdonia is bound to capture your imagination and enthrall the senses.
1,479 miles (2,380 km) of public footpaths along with bridleways and public rights of way have combined with dramatic valleys, rocky peaks, frothing waterfalls, and pulsating rivers to give visitors the chance to "escape" from the confines of city life.
The uplands of Snowdonia naturally steal the show with:
Rare birds
Wild ponies
Alpine flowers
Mountain goats
Snowdon – the highest peak in Wales
But don't forget the majesty of the forest that awaits:
Owls
Fungi
Lichen
Badgers
Amphibians
The source of much of Wales' ancient mythology
As with most camping in the UK, the summer is going to be jam-packed, and many sites in winter will close. It doesn't mean you shouldn't go then.
It just means that you should plan accordingly and far in advance. If time is no issue, it is advised to head to Snowdonia after the summer holidays. You'll lose the crowds and hopefully catch the inviting shoulder season weather.
As for campsites, there is a lot to choose from…
We recommend visiting the official website for up-to-date booking options.
But if you're just looking for ideas, this article lays out some great recommendations to consider.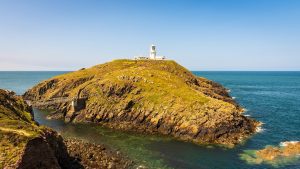 In 2010, National Geographic rated the Pembrokeshire Coast as the second best in the world.
As Britain's only truly coastal National Park, there are endless options for beachgoers, whether you have kids or you're in need of a quiet stretch of sand for you and your significant other.
Here are a few more enticing highlights:
Pembrokeshire is an idyllic setting for Rooftop Tent Campers.
Check this list for accommodation options.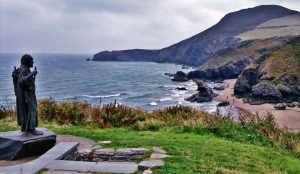 The Llyn Peninsula thrusts itself out into the Irish Sea for a culturally and topographically distinct destination. Serene views, epic sea cliffs, and strong Welsh heritage have shaped this land to become a protected "Area of Outstanding Natural Beauty."
For the hikers and trekkers, the Wales Coast Path runs around the peninsula. Even if you're not up for all of the 870 miles (1400km) of the trail, the shortest meandering along the mesmerizing coastline will fill your soul.
For history buffs, the dramatic Iron Age hillfort of Tre'r Ceiri is destined to capture your imagination. Stand on the top of the peak, Yr Eifl, soak in the incredible surroundings and consider the centuries of struggles and triumphs that occurred where you stand.
Just 2 miles offshore lies the tiny Isle of 20,000 Saints (Ynys Enlli), which is most commonly known as Bardsey Island.
Some claim it is the real resting place of King Arthur, while some say it was sacred to the Celtic Druids.
What we can say for sure is that in the 6th Century, the Welsh kings built a monastery here. The significance of this grew when it was declared that three pilgrimages to Bardsey Island were the equivalent of one to Rome.
Additionally, you could not go to hell if you were buried on the island. Thus, it is believed that over 20,000 graves exist on the miniscule 1.5-mile-long island.
Once you've had your fill of natural scenery, don't forget that the Llyn Peninsula has a number of more "civilized" activities for those inclined. Sailing on the Irish Sea, art galleries, coastal cruises, beaches, and cultural exhibitions are sprinkled throughout the villages.
As this is a popular destination for holidaymakers, you'll want to get your accommodations booked early.
Here are a few campsites to consider.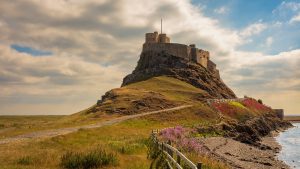 There's something for everyone in Northumberland.
Refreshing outdoor scenes, delicious seafood, Roman & Viking history, unique flora and fauna, and even the Hogwarts School of Witchcraft and Wizardry.
Northumberland provides the ideal platform to explore, learn, and relax:
Looking for a few ideas of where to camp?
Check out these great options.
Keep in mind that many tourist activities shut down in the cold winter months, so plan accordingly.
There aren't too many places in the UK where you can gaze into the Milky Way, catch a glimpse of meteors, or pinpoint constellations. But in 2012, Brecon Beacons became the first in Wales and only the fifth in the world to gain the accreditation of the International Dark Sky Association. Light pollution is taken seriously, and it's no wonder why stargazers flock here. There's even a Dark Sky Festival!
But there's much more than just ogling at the sky:
Watersports: Kayaking, canoeing, whitewater rafting, stand-up paddle boarding, sailing, and windsurfing.
Take flight in a glider or paraglider.
Road cycling and mountain biking
Bushcraft & foraging training
1,200 miles of walking trails
Historic train rides
Rocking climbing
Horse riding
Canyoning
Bat walks
Even though it's within 30 miles of Cardiff and less than three hours from London, Brecon Beacons is rarely overrun with people. This makes it an accessible and inviting location for Rooftop Tent Campers.
Here's a list of camping options to consider.
Brecon Beacons Wild Camping is a highly rated option,
but do your research to see which campground fits your needs best.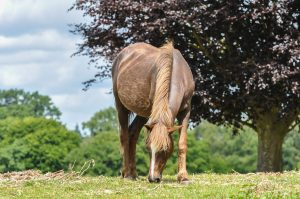 In 1079, William the Conqueror declared the New Forest as a royal forest for royal hunts.
At the end of the 1600s, the woodland became a source of timber for the Royal Navy. This practice continued through WWI and even WWII, but thankfully the plantations are being reversed to natural woodlands once more.
As one of the largest contiguous forests in the UK and its proximity to London and other large metropolitan areas, New Forest is an obvious destination for those looking to wrap themselves in nature.
With over 140 miles of trails, New Forest is a walker's delight. But it's not just forest traipsing. There are also 40 miles of coast to enjoy!
Here are a few highlights of the New Forest National Park:
5000 free-roaming New Forest Ponies.
Phenomenal wetland bird watching.
Coastal walking routes
Sandy beaches
Pub walks
There are plenty of options to choose from when it comes to campsites.
As always, book ahead.
Despite not wanting to highlight specific sites, we are breaking that notion for New Forest.
If available, book at Setthorns Campsite for a relaxing campsite in the forest.
Peace & quiet await.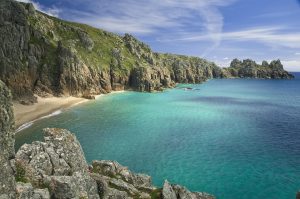 Neolithic structures, rugged coastline hikes, and the quaintest village scenes imaginable, Cornwall is a natural destination for those seeking warmer waters and a picturesque holiday.
There aren't many places in the world where you can:
Explore mines.
Visit an ancient castle.
Surf world-class waves.
Walk through Roman ruins.
Hike along a dramatic coastline.
Stroll around ancient neolithic sites.
And finish with a glass of wine at a local vineyard.
Here are a few campsites to consider.
Make sure to book ahead! Cornwall is popular for a reason.
Resources:
Camping and Caravan Club 

£45 per year
100 club sites
Over 1200 exclusive member campsites
Members get 30% off every time you camp
*This article was originally written for Outdoor Roadie.