My introduction to San Juan was a bountiful feast of grilled meat, fresh bread, and delicious Malbec. My newly introduced host, Hector, graciously took me into his home and treated me like a king.  It was a humbling honor and after being on the road for nearly six months, the homely feel and welcome was something I didn't know I had missed until I got to Hector's house.
I had been put in contact with Hector through a mutual friend in Seattle.  Hector, an old rugby legend, had lived in the States for some years before returning to Argentina.  He had made many connections in his travels and through a mutual friend (another rugby legend named Sig), I had been diverted to Hector in San Juan as a must-meet.  It did not disappoint.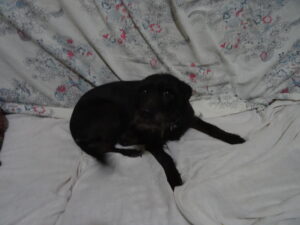 Rugby After Wine
Hector is one of the founding members and longtime coach, manager, and fundraiser of the San Juan Rugby Club.  After swapping stories over a hearty lunch, I was taken to the beautiful training grounds that the club has built up over the years.  It was obvious from the moment we arrived that everyone had a profound amount of respect for Hector.  All of the players, parents and coaches came to greet him and chat.  Even though he passed the reigns to some younger coaches some time before, Hector's presence at the training ground as merely a spectator seemed to maintain a godfather-like aura.
Accepting the invitation on a whim, I joined the San Juan Rugby Club for training that evening.   It had been months since I had run, never mind touched a rugby ball but it felt natural and fun.  As a mediocre Spanish-speaker, communicating with a Spanish-speaking rugby team for the first time was a new challenge.  This was especially true with the niche vocabulary of rugby.  Some words were the same, others not.  I missed a lot of what was said at times, but I wasn't the one playing that weekend.  At the end of the day though, it was just rugby.  Styles vary but the concepts and practices are generally the same and I felt right at home.
The team was a welcoming bunch.  Their camaraderie and culture was evident from the start.  Each player went out of their way to respectfully greet each other, coaches, and even me.  A simple but powerful act.
After dinner, some of the rugby boys graciously took me on some late night sightseeing.  Driving through town and past the endless outlying vineyards, we settled atop a sandy hill in the desert to enjoy cold beers and views of a moonlit dam.  The cold wind bit into us but we were too captivated to care – the moonlit desert scenes took our eyes to the distant foothills of the Andes and beyond.  No reasonable person could complain.
Readying the Bike for the Winter
The next day I hurriedly readied my motorcycle for long term storage.  Between running low on money and winter making traveling through Patagonia a fools gamble, I knew that I had to return home to make more money and return during the summer months.
Having never prepared a motorcycle for long-term storage, I had little idea what I was doing.  A few YouTube videos later and I knew little more than to take out the battery and drain the necessary fluids.  I then wrapped my bike in a tarp, grabbed all of my gear and headed out to catch up my bus to Mendoza.
On the way to the bus station, I felt inadequate in trying to express my gratitude to Hector.  He had been so gracious and welcoming from the moment I met him.  I was treated like a royal ambassador and any words of thanks seemed wholly inadequate.
But Hector just smiled warmly.
It would be more than half a year before I would see him again.  However, knowing that I had to come back to Argentina to deal with my bike made the departure less depressing and gave me something to look forward to.
At the bus platform, Hector and I said our goodbyes before I boarded a big coach bus bound for Mendoza.  One last stop in Argentina and then it was off to Chile to catch my flight home!
Up Next, Chapter 18:  A Brief Jaunt Through Mendoza Wine Country
Start the journey from the beginning:  Introduction